Donate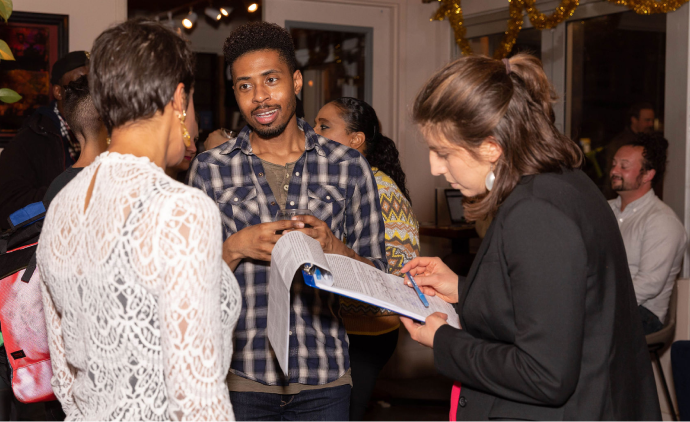 When you donate to TechEquity, you're investing in people. We've built a small, smart, and nimble team of policy experts, advocates, and organizers who represent our members and work to execute TechEquity's mission, day in and day out. Even a small donation goes a long way in helping sustain our work.
Overcoming decades of inaction means all of us—governments, businesses, and residents—need to step up to do our part. Tech workers are uniquely positioned to bridge the gap between our industry and the rest of the community to help our region thrive.
Your contribution helps us build a more engaged tech sector that is delivering on the promise to create a tech-driven economy that works for everyone.